Grammy Awards 2023, vincitori e premi/ Record Beyoncé, Harry Styles "Album dell'anno"
Grammy Awards 2023, tutti i vincitori. Record per Beyoncé, a quota 32 vittorie. Tre premi a Harry Styles, tra cui Album dell'anno e Miglior Album Pop.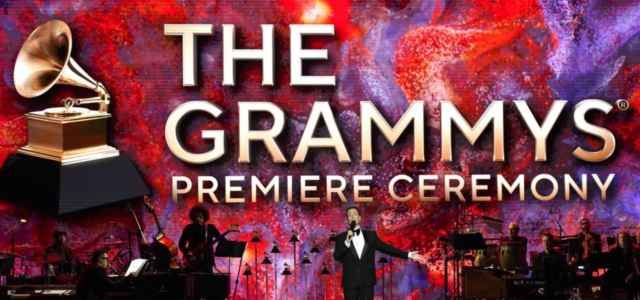 Grammy Awards 2023 (LaPresse)
Grammy Awards 2023: record per Beyoncé, tre premi a Harry Styles
Dalla Crypto Arena di Los Angeles, ieri sera è andata in onda la 65ª edizione dei Grammy Awards, gli "Oscar della musica". Beyoncé ha portato a casa quattro statuette aggiungendole alle ventotto conquistate negli anni divenendo così l'artista con il maggior numero di vittorie di sempre: 32, superando così il record detenuto da Georg Solti. Ieri sera ha vinto come: Best Dance/Electronic Recording per Break My Soul, Best/Dance Electronic Album per Renaissance, Best Traditional R&B Performance per Plastic Off the Sofa e Best R&B Song per Cuff it.
Anche Harry Styles ha fatto incetta di grammofoni: l'ex One Direction ha vinto come Best Pop Vocal Album, Album of the Year e Best Engineered Album, Non-Classical grazie al disco Harry's House. Lizzo ha vinto nella categoria Record of the Year grazie al brano About Damn Time, primo singolo estratto dall'ultimo disco Special. Sam Smith e Kim Petras hanno trionfato come Best Pop Duo/Group Performance con Unholy: la cantante tedesca è la prima donna transgender a vincere una statuetta.
Grammy Awards 2023:  tre premi a Bonnie Raitt
Ai Grammy Awards 2023 Taylor Swift ha vinto nella categoria Best Music Video per All Too Well: The Short Film. Il rapper Kendrick Lamar ha portato a casa due grammofoni: Best Rap Performance grazie al brano The Heat Part 5 e Best Rap Album per Mr. Morale & the Big Steppers. Tre premi anche per Brandi Carlile: Best Rock Performance e Best Rock Song per Broken Horses e Best Americana Album per In These Silent Days. Ozzy Osbourne con il suo Patient Number 9 ha vinto come Best Rock Album, mentre Marc Anthony ha conquistato la vittoria nella categoria Best Tropical Latin Album con Pa'llá Voy. Michael Bublé ha vinto per il Best Traditional Pop Vocal Album con il disco Higher. Grande successo anche per Bonnie Raitt che ha conquistato tre statuette: Song of the Year e Best American Roots Song per Just Like That e Best Americana Performance per Made Up Mind. Il premio Best New Artist, per cui erano in lizza anche i Maneskin, è stato vinto da Samira Joy, che ha vinto anche come Best Jazz Vocal Album per Linger Awhile.
Grammy 2023, ecco la lista dei premi:
— Miglior album dell'anno: "Harry's House", Harry's Styles
— Disco dell'anno: "About Damn Time", Lizzo
— Canzone dell'anno (premio del cantautore): "Just Like That", Bonnie Raitt
— Miglior performance da solista pop: "Easy on Me", Adele
— Miglior performance di duo/gruppo pop: "Unholy", Sam Smith e Kim Petras
— Miglior album rap: "Mr. Morale & the Big Steppers," Kendrick Lamar
— Miglior album dance/elettronica: "Renaissance", Beyoncé
— Miglior canzone R&B: "Cuff It", Beyoncé
— Miglior album country: "A Beautiful Time", Willie Nelson
— Miglior album vocale pop: "Harry's House", Harry Styles
— Miglior album di musica urbana: "Un Verano Sin Ti," Bad Bunny
— Miglior album rock: "Patient Number 9", Ozzy Osbourne
— Miglior performance rock: "Broken Horses", Brandi Carlile
— Miglior canzone rock: "Broken Horses", Brandi Carlile
— Miglior performance rap: "The Heart Part 5", Kendrick Lamar
— Miglior canzone rap: "The Heart Part 5", Kendrick Lamar
— Miglior performance rap melodica: "Wait For U", Future con Drake & Tems
— Miglior album R&B: "Black Radio III", Robert Glasper
— Miglior performance R&B: "Hrs & Hrs", Muni Long
— Miglior performance R&B tradizionale: "Plastic Off the Sofa", Beyoncé
— Miglior album R&B progressivo: "Gemini Rights", Steve Lacy
— Miglior performance di musica alternativa: "Chaise Longue", Wet Lei
— Miglior album di musica alternativa: "Wet Leg", Wet Leg
— Miglior audiolibro, registrazione narrativa e narrativa: "Finding Me" Viola Davis
— Miglior album vocale pop tradizionale: "Higher", Michael Bublé
— Miglior performance da solista country: "Live Forever", Willie Nelson
— Miglior performance di gruppo/duo country: "Never Wanted To Be That Girl," Carly Pearce e Ashley McBryde
— Miglior album country: "'Til You Can't", Cody Johnson
— Miglior video musicale: "All Too Well: The Short Film", Taylor Swift
— Produttore dell'anno, non classico: Jack Antonoff
— Miglior album comico: "The Closer", Dave Chappelle
— Miglior album di teatro musicale: "Into The Woods (2022 Broadway Cast Registrazione)"
— Miglior film musicale: "Jazz Fest: A New Orleans Story"
— Miglior canzone scritta per i media visivi: "We Don't Talk About Bruno" da "Encanto", Lin-Manuel Miranda
— Miglior album vocale jazz: Samara Joy
— Miglior album americano: "In These Silent Days", Brandi Carlile
— Migliore interpretazione americana: "Made Up Mind", Bonnie Raitt
— Miglior canzone roots americana: "Just Like That", Bonnie Raitt
— Miglior registrazione dance/elettronica: "Break My Soul", Beyoncé
— Miglior performance metal: "Degradation Rules", con Ozzy Osbourne Tony Iommi
— Miglior album ingegnerizzato, non classico: "Harry's House", Harry Styles
— Miglior colonna sonora per compilation per media visivi: "Encanto"
— Migliore colonna sonora per i media visivi: "Encanto", Germaine Franco





© RIPRODUZIONE RISERVATA
Ultime notizie di Musica e concerti